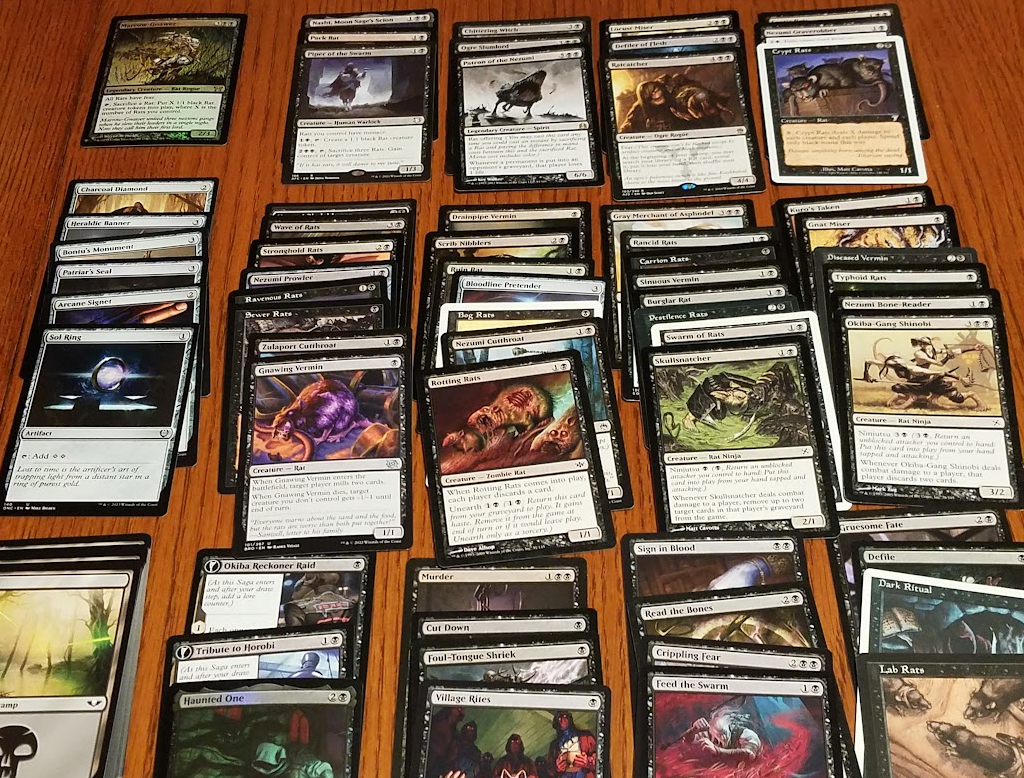 ENTER THE BATTLEFIELD
Designed by veteran players, we build high-synergy, high-performance, high-fun decks that truly showcase their Commander.
Our decks will feel at home anywhere - at any table with any players - for years to come.
100% AUTHENTIC

Our decks are always made of

genuine Magic: the Gathering cards, never counterfeits, fakes, test cards, or proxies.

CONDITION MATTERS

We include only unplayed and slightly played cards, so your deck feels brand new.

NO FILLER

Other Commander decks online are loaded with chaff cards to keep costs down. We select the best available, including the newest cards others leave out.
COMMANDER DECKS. COMPLETE.
COMPLETE 100 CARD DECKS READY TO PLAY

Our decks include a Commander, all of the best cards to go with it, and lands to cast them - everything but an opponent.
100% AUTHENTIC MAGIC: THE GATHERING CARDS

Our decks are made of genuine, English Language Magic: the Gathering cards, never counterfeits, "test cards", or proxies.
FREE SHIPPING TO THE U.S.A.

Commander decks always ship free to the United States.

We offer multiple affordable shipping options worldwide.
Lord of the Rings: Tales of Middle-Earth Collection